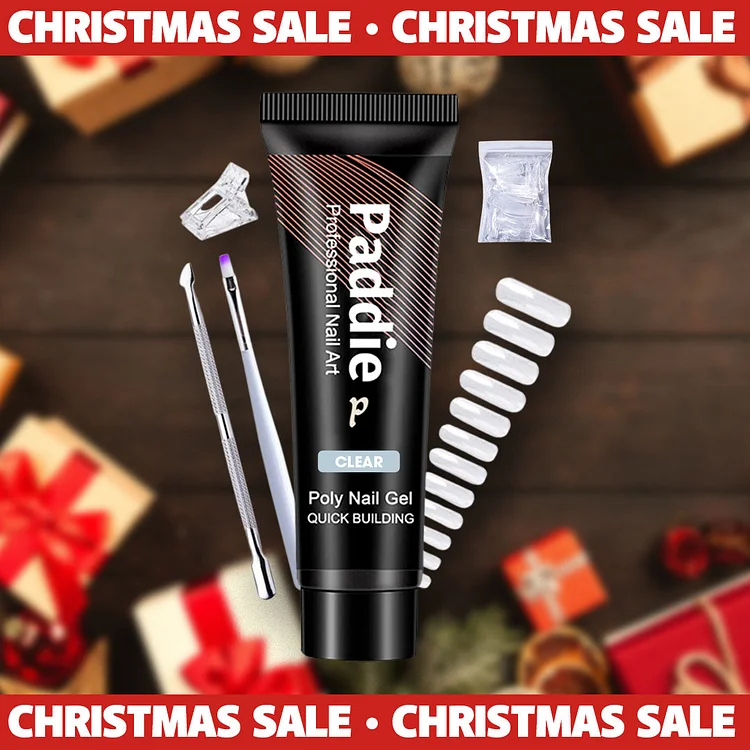 Get your nails done in 15 minutes or less - all at home!
Applied in 1-2 minutes per nail and leaves behind natural looking 3 week lasting nails.
How does it work?
This is a DIY manicure kit gives you elegant, 3 weeks lasting nails. The 2022 improved polygel formula combines the durability of acrylic nails and the elasticity application of gel nails, while taking away all harsh and harmful chemicals.
It includes 20 different nail tips, so you can get your perfect shape, no matter your nail type.
   💕 Apply in under 15 minutes.
   💪 30% Stronger and 50% lighter than acrylics
   🌱 Odourless and 0 harmful chemicals
Can be used up to 5 times (x10 nails).
That's just $0.19 / nail.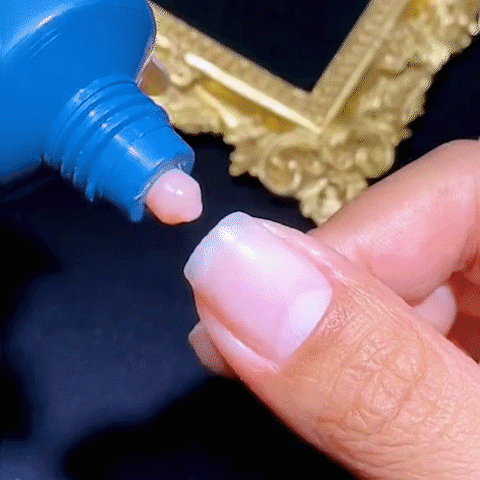 Save time and Money
No more waiting for hours and over-paying at salons! Simply do it from the comfort of your home in 15 minutes!
Why are we different?
Stronger than any other nail gel!
Our New upgraded formula lasts 10 times longer! (up to 3 weeks)
Never worry about breaking nails with your daily activities anymore!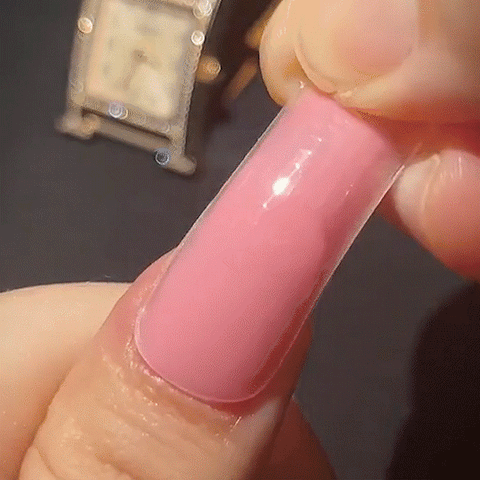 Beginner Friendly Kit
Super easy to use and get your nails perfectly done in 15 minutes or less!
It's perfect for you even if this is your first time!
🎁What's included?
Each set comes with the essentials to groom your nails into perfection.
It includes
•1 tube of quick set polygel (15g / 0.5 oz)
•20 nail tips in various different sizes
• 1 nail clip
• 1 nail brush
•1 cuticle pusher
✈Shipping Policy
FREE Shipping on all orders over $50.
Packages are dispatched within 24 - 48 hours. Then you will receive a tracking number so you'll know when your kit is arriving!
To get an estimated delivery date, please head over to checkout. 
⚠Update: 21th of December⚠
Due to crazy demand, we can Not guarantee all orders placed after 21th of December, will arrive by Christmas.
Thank you very much for your patience understanding.
↩Pain-Free Guarantee
Reach out to us within 30 days of receiving your order and we'd be happy to help you with a return or exchange! Please include your order number and send an email to [email protected]