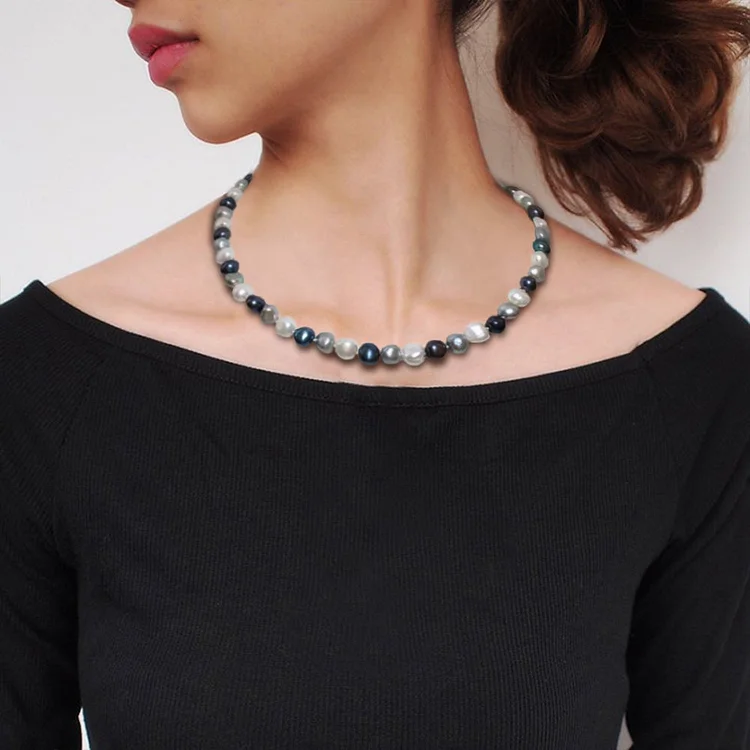 Because baroque pearls are not polished and carved and are very rare, they retain their original natural shape and color to the greatest extent possible, making them more expensive than the artificially cultivated pearls available in the market. These baroque pearls are only sold to those who know and love pearls.
Notes on heterosexual baroque pearls.
1. Not all-natural pearls are round in shape. Baroque pearls are popular in the market for their unique shape and natural original state and color
2. Pearls have a life, we do not have any polishing or polishing treatment for these precious baroque pearls, except for simply treating the surface of the pearls to remove the stains and attached proteins, without changing the color, shape, and luster of the pearls, so the pearls you receive are the original pearls from the clam.
3.There is only one pearl in a clam and the shape and color are unique, so refunds are not accepted for reasons such as not liking the color or shape
Daily Care
Pearls are organic gemstones that are vulnerable to acid, alkaline, and extremes of humidity. To preserve your pearls radiance, avoid letting them come into contact with cosmetics, hair spray, or perfume. Always put on your jewelry as a final touch, after applying make-up and styling hair.
The pearl's lustre can also be harmed by perspiration. To prevent this, before returning your pearls to the jewelry box, wipe them gently with a soft cloth.