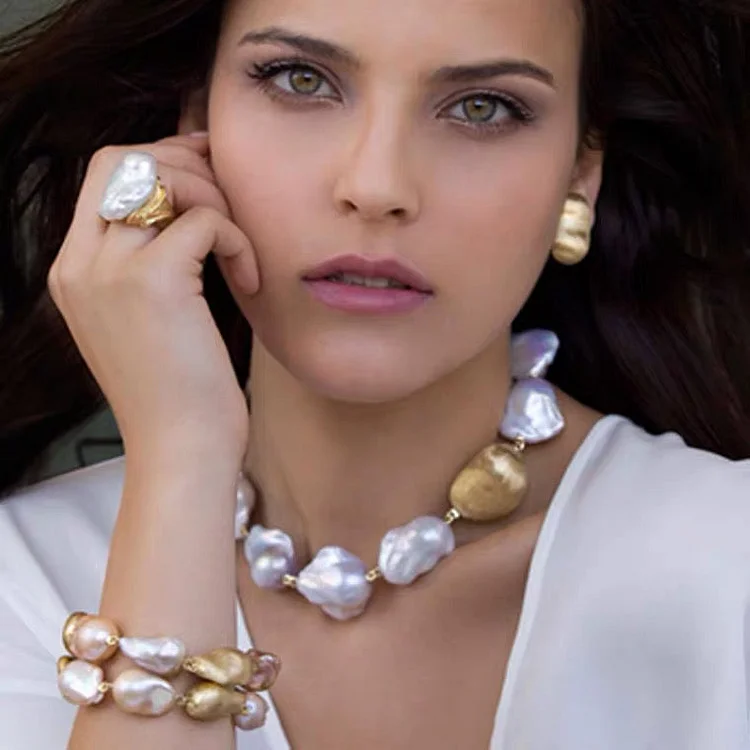 To our dear customers.
Baroque pearls are famous precisely for their uniqueness and for the artistic fragmentation that they carry in themselves, so please understand Baroque pearls carefully before you buy them. The beauty of a Baroque pearl belongs only to those who can accept its imperfection.
The natural imperfections of Baroque pearls are a characteristic of the product and are not part of the quality of the product.
If you like baroque pearls, you must be an independent woman/man with a strong free will, who wants to be free and creative. Wearing Baroque jewelry from  O LÀ MAISON will make you more dazzling and beautiful.


This is the material used to make the baroque pearls by the master craftsman, and each baroque pearl is carefully selected. The pictures are recorded by cell phone without any processing, hopefully, they can show you its original beauty.
O LÀ MAISON hopes that everyone who likes pearls will be able to receive whichever one they love the most, because it is a unique beauty in this world.